Four Essential Tips For a Harmonious Home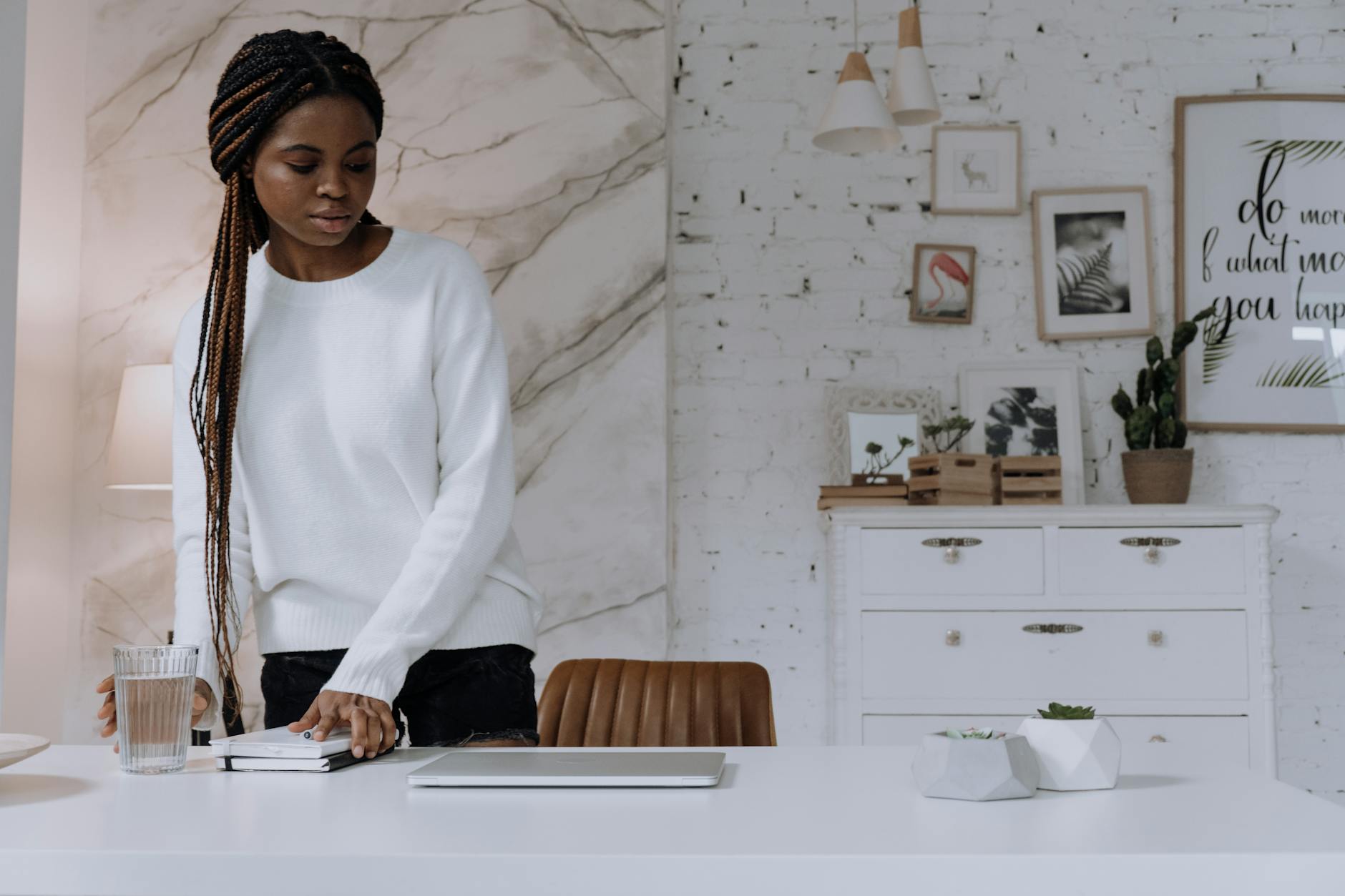 Working from Home and Maintaining Inner Peace are Within Reach
Self care is more than bubble baths, candles, and yoga. Self care is to honor one's best interest and what is best for your well-being in the long run too. This includes, and arguably starts with, one's physical space.
How we feel about our living space has impact our mental and physical health. So, how's the surface of your desk? Could you be avoiding last week's laundry? It's all good, we've been there too.
Our current climate has many adjusting to working, managing teams, and learning from home. Creating systems to keep clutter under control is a major key to homeostasis in the home.
Clear clutter daily
A place for everything and everything in its place, they say. According to Dr. Alice Boyes, decluttering our space not only saves time, but boosts confidence and energy levels (http://psychologytoday.com). Putting items away as soon as you are done using them, is ideal but if this isn't possible try setting short intervals, like fifteen minutes, to focus solely on tidying up. Make a habit of clearing away clutter at various points throughout the day can to keep a little mess from turning into a giant one.
If you've been concentrating on hard cognitive work at your job or elsewhere, giving your mind a chance to wander can help you generate further insights into whatever it was you were working on.

Alice Boyes Ph.D.
Keep a Catch All Basket
Store a large decorative basket in high traffic areas like living rooms and quickly clear cluttered areas by placing items in the basket in between cleaning. With the appearance of a more organized home while freeing up physical and mental space, the baskets allow one to put things away on their own time without clutter.
Set a weekly date with cleaning and stick to it
Not all childhoods included early morning deep cleanings to the best of gospel or some R&B soul deep cuts. But set a weekly date with your living space to tap in to a playlist that hypes you up, pour a glass of wine and tackle your chores.
Ask for help
Asking for help is a sign of emotional maturity. If hiring help is not an option, be honest with your family and friends about what you have on your plate. You'll never know how willing they are to help if you don't ask. You may have a friend who has read Marie Kondo's The Life Changing Magic of Tidying Up and is eager to lend a hand.
A tidy space is essential for well-balanced energy in the home. Consistency is key, despite your approach to organization.